Fusion or gemination? A radiologic approach
Resumo
A supernumerary tooth is an entity in addition to the normal series of teeth that, although rare, can be fused to a tooth, whether deciduous or permanent. Diagnosis and management in cases involving supernumerary teeth in the anterior region of the maxilla are often challenging. The clinical examination associated with the radiographic examination is decisive for the diagnosis and planning of cases. This article describes a case of unilateral fusion of a supernumerary tooth to a permanent upper lateral incisor, in which clinical and radiographic diagnosis was essential for a conservative approach.
Descriptors: Diagnosis; Fused Teeth; Tooth, Supernumerary.
References
Rajab LD and Hamdan MA. Supernumerary teeth: review of the literature and a survey of 152 cases. Int J Paediatr Dent. 2002;12:244–54.
Yang G. Supernumerary teeth and gemination. Br J Oral Maxillofac Surg. 2012;50:15–8. 
Zhu M, Liu C, Ren S, Lin Z, Miao L, Sun W. Fusion of a supernumerary tooth to right mandibular second molar: a case report and literature review. Int J Clin Exp Med. 2015;8(8):11890-95.
Rudagi K, Rudagi BM, Metgud S, Wagle R. Endodontic management of mandibular second molar fused to a supernumerary tooth, using spiral computed tomography as a diagnostic aid: a case report. Case Rep Dent. 2012;2012:614129. 
Nandini DB, Deepak BS, Selvamani M, Puneeth HK. Diagnostic dilemma of a double tooth: a rare case report and review. Journal of Clinical and Diagnostic Research. 2014;8(1):271-72.
Duncan WK, Helpin ML. Bilateral fusion and gemination: a literature analysis and case report. Oral Surg Oral Med Oral Pathol.1987;64(1):82-7.
Gupta S, Singla S, Marwah N, Dutta S, Goel M. Synodontia between permanent maxillary lateral incisor and a supernumerary tooth: treatment J Oral Health Comm Dent. 2007;1:52-5.
Mader CL (1979) Fusion of teeth. J Am Dent Assoc 98:62-4.
Kumar V, Pandey V, Rohini G, Jyoti B. Fusion Between Maxillary Premolar and A Supernumerary Tooth: A Rare Case Presentation. J Clin Diagn Res. 2015;9(11): ZJ03-4.
Maréchaux SC. The treatment of fusion of a maxillary central incisor and a supernumerary: report of a case. ASDC J Dent Child. 1984;51:196-99.
De Siqueira VC, Braga TL, Martins MA, Raitz R, Martins MD. Dental fusion and dens evaginatus in the permanent dentition: literature review and clinical case report with conservative treatment. J Dent Child (Chic) 2004;71:69-72. 
Karacay S, Guven G, Koymen R. Management of a fused central incisor in association with a macrodont lateral incisor: a case report. Pediatr Dent. 2006;28:336-40. 
Cetinbas T, Halil S, Akcam MO, Sari S, Cetiner S. Hemisection of a fused tooth. Oral Surg Oral Med Oral Pathol Oral Radiol Endod. 2007;104:e120-24. 
Nunes E, deMoraes IG, de Novaes PM, de Sousa SM. Bilateral fusion of mandibular second molars with supernumerary teeth: case report. Brazilian Dent J. 2002;13:137-41. 
Downloads
Não há dados estatísticos.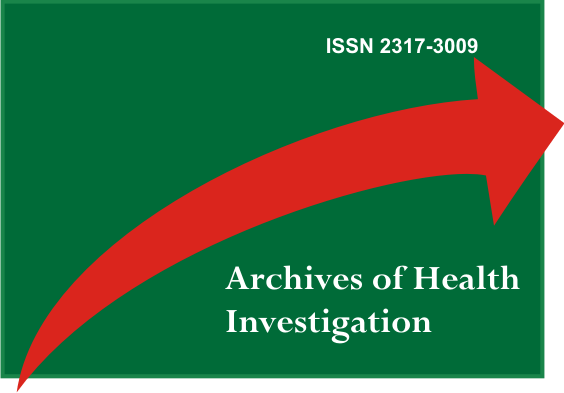 Downloads
Como Citar
de Castro, T. F., Miyahara, G. I., Ikuta, C. R. S., & Salzedas, L. M. P. (2020). Fusion or gemination? A radiologic approach. ARCHIVES OF HEALTH INVESTIGATION, 9(6), 614–616. https://doi.org/10.21270/archi.v9i6.5079